PowerBlock is one of the OG companies in the adjustable dumbbell industry. Their dumbbells have sold by the bucketload and generally receive great reviews. But they lie on the upper end of the cost spectrum. So are the PowerBlocks really worth it?
The PowerBlock dumbbells are generally worth the money. For a few hundred dollars, they are a sturdy and durable dumbbell that provides enough weight for most people to build muscle and lose fat at home. Most people will find the PowerbBlock Elite to offer the best value for money.
Indeed, I went for the PowerBlock Elites myself.
Below, I'll share what I like and don't like about these dumbbells, as well as the opinions of others.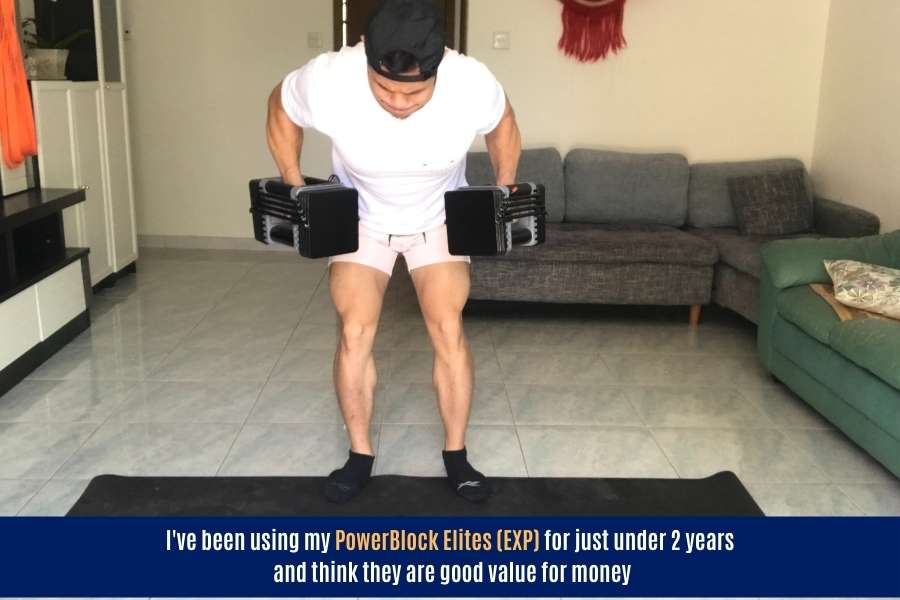 Do The Public Think PowerBlocks Are Worth The Money?
One man's opinions are all good and well.
But the collective opinion of a group is even better!
I took to Reddit to find out if other people think the PowerBlocks are worth it.
Here are the threads I tracked down:
And here are the results: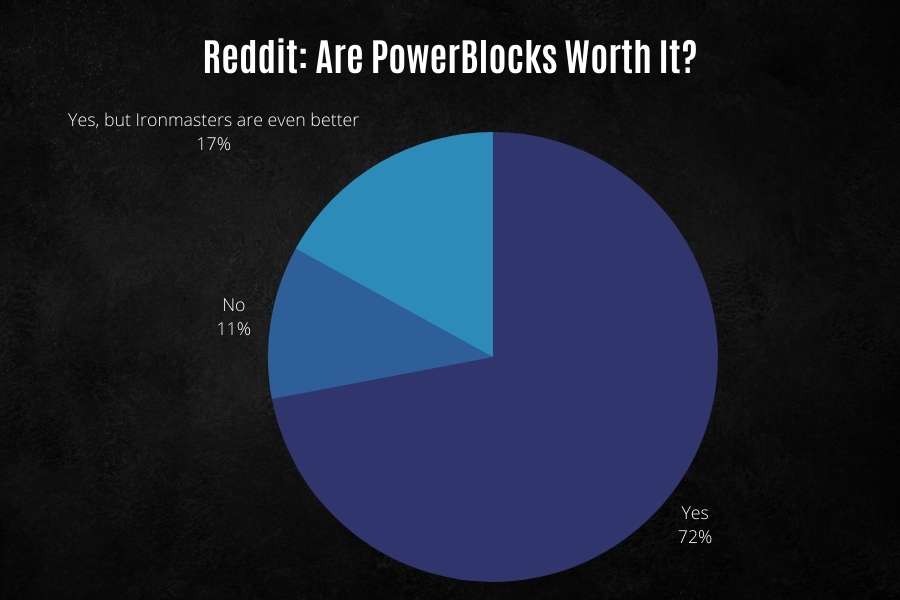 You can see that:
72% agreed that PowerBlocks are worth the money you pay for them.
11% did not feel the PowerBlocks are worth it.
17% felt the PowerBlocks are worth it but their Ironmaster competitors are even better.
So what's the take-home point?
The majority of people think that the PowerBlock dumbbells are worth the money!
"I've been using the PowerBlocks for the last month or two and am VERY happy with how they've performed."

Patrick, Amazon
Reasons Why PowerBlocks Are Worth It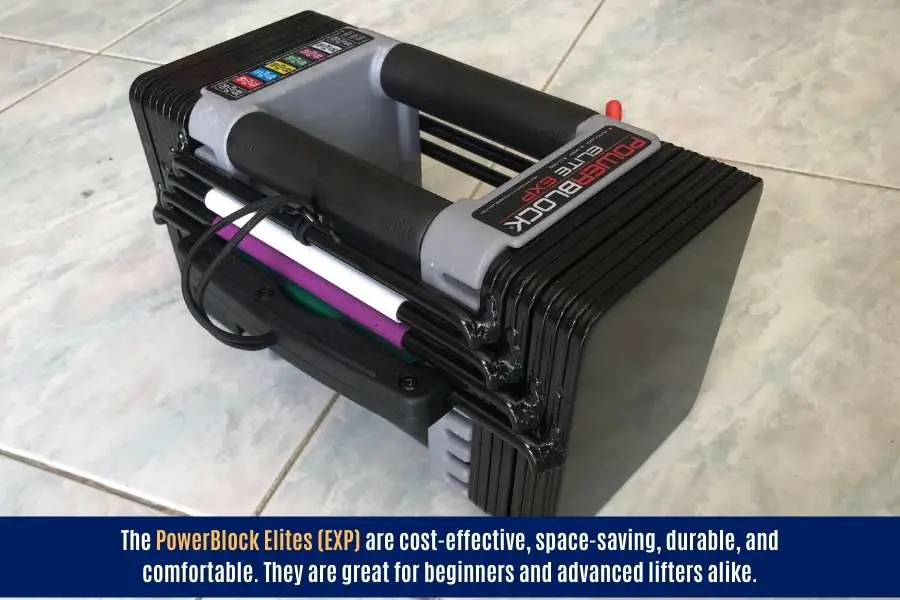 Here are 7 reasons why the PowerBlocks are worth it:
They replace up to 28 pairs of dumbbells to save money. The base models come with up to 16 pairs of weight settings per dumbbell. Each weight setting effectively replaces one pair of dumbbells. If you go for the EXP (expandable) models, each dumbbell replaces 28 pairs of dumbbells at a fraction of the cost you'd pay for fixed-weight dumbbell equivalents!
They have a great space-saving design. Not only are the PowerBlocks some of the heaviest adjustable dumbbells you can get, but they're also one of the most compact! Each dumbbell measures 12″x6″x6″ and this increases to 17″x6″x6″ when fully expanded with the addon kits. This means the PowerBlocks are well worth it for small home gyms and appartments.
High durability means the dumbbell lasts for years. All PowerBlocks feature a solid steel frame construction. There are minimal moving parts (other than the selector pin). This makes them some of the most durable adjustable dumbbells you can buy. You can do push-ups on PowerBlocks, and they can even be dropped from low heights. The PowerBlocks will last you years of heavy use.
Pin-selector is slick to use and leads to faster workouts. The patented adjustment mechanism takes some time to get used to. But after a few weeks, it becomes easy and intuitive to use. The PowerBlocks are quick to adjust weight, and this leads to faster and more efficient workouts.
Save time and money by not having to use the local gym. A decent adjustable dumbbell might cost a few hundred bucks. But have you considered how much time and money you'd save from not having to train at the local gym? Most people will make their money back in saved gym fees and travels costs within a year. And you get to keep the PowerBlocks at the end!
Addon kits future-proof the dumbbells. One of the biggest appeals of the PowerBlock dumbbells is their ability to be expanded. This means you don't have to fork out hundreds on a heavy adjustable just becuase you think you'll need it for the future. Nor will you become stuck with a light adjustable dumbbell that you've outgrown.
They provide enough weight for most people. The PowerBlock base models offer enough weight for most beginners and interermediates. But the expandability of the EXP models means you can increase the weight if and when you're strength levels are ready. This makes the PowerBlocks well worth it for beginners to advanced lifters alike.
Handle-grips are very comfortable. I've tested over 2 dozen adjusable dumbbells. The PowerBlocks have some of the best grips out there. They feature a neoprene-coated contoured handle. It's not too thick or long, and provides a good amount of grip for intense workouts.
5-year warranty is the best in the industry. Remember when I talked about PowerBlock's awesome durability? Well they put their money where their mouth is. PowerBlocks can be worth it just for their 5-year industry-leading warranty!
Interested in the PowerBlocks? You can find the cheapest price here!
Reasons Why PowerBlocks Are Not Worth It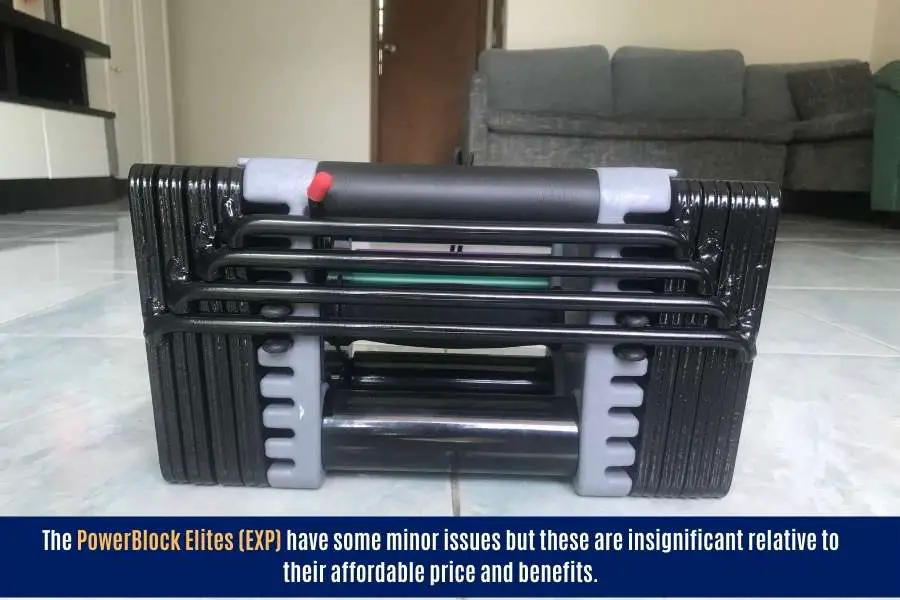 Some people find the unconventional block-shape unappealing. The main drawback of the PowerBlocks are their odd shape. They don't resemble traditional dumbbells. But speaking from experience, they feel just as good (if not better) than most other adjustable dumbbells.
Some people may find the pin-selection mechanism cumbersome. The PowerBlocks adjust weight using the pin-selector. You have to manually pull the pin out and re-insert every time you want to change weight. This can be fidgety for a beginner, but it quickly becoems second nature after a few weeks.
Pin-selector is made from plastic which can snap. The polypropylene pin-selector is flexible and has a degree of tensile strength. But if you bend it beyond it's limits, it WILL snap. This shouldn't happen if you use it with a moderate degree fo care. but it's still something to consider when deciding if PowerBlocks are worth it.
Handle cavity can be too small for extremely large hands. The handle is encased by two structural rods at the top of the dumbbell. If the diamter of your clenched fist is more than 5.5″ across, you may find it difficult to fit your entire wrist into the cavity.
Chipped paint can rust over time. The Pro series is encased in protective neoprene. But the Sport and Elite (link for my hands-on review) series only features a powder-coating. If you abuse your dumbbells, this paint layer can chip and rust. Look after them and they'll be fine though!
Powder-coated metal can damage hard floors. The Sport and Elite series can damage hardwood and tiled floors if dropped directly onto it. This issue can be avoided simply by taking care when putting your dumbbells down carefully, using a yoga mat, or buying the PowerBlock stand (link for the cheapest price).
PowerBlock Elite Vs Sport Vs Pro EXP Value For Money
All three PowerBlock models- Elite, Sport, and Pro- come in expandable (EXP) and non-expandable variations.
EXP PowerBlocks allow you to upgrade the weight any time you wish by purchasing their stage 2 and stage 3 addon kits.
In my opinion, the EXP variations offer the best value for money as they don't cost a lot more, but offer a lot more flexibility in terms of future strength progression.
Here are the main differences between the different EXP PowerBlocks:
| | PowerBlock Elite EXP | PowerBlock Sport EXP | PowerBlock Pro EXP |
| --- | --- | --- | --- |
| Max weight | 90lbs | 90lbs | 90lbs |
| Increments | 2.5 to 5lbs | 2.5 to 5lbs | 2.5 to 5lbs |
| Weight settings | Up to 28 | Up to 28 | Up to 28 |
| Weight Plate Material | Powder-coated steel | Powder-coated steel | Urethane-coated steel |
| Handle | Contoured | Contoured | Contoured |
| Warranty | 5 years | 5 years | 5 years |
| Barbell accessory | No | No | Yes |
You can check out my other post to find out which PowerBlock I think is the best!
You can see there aren't too many differences between the Elite, Sport, and Pro EXP.
If you feel like you'll benefit from the urethane coating and barbell compatibility of the PowerBlock Pro's, then they can be worth the extra 100 or so bucks.
The urethane gives it a sleeker finish and protects the dumbbells as well as your floor.
But for most people, the Elite and Sports are perfectly good for home workouts.
There's not that much difference between the Elites and Sports (they're priced very similarly too).
I decided to go with the Elites (you can find the cheapest price here) because I prefer the black powder-coated paint over the grey of the Sports.
---
You may also be interested in my hands-on comparison between PowerBlock and Bowflex dumbbells (their closest competitor).
Are The Non-Expandable PowerBlocks Worth It?
In my opinion, the non-expandable PowerBlocks are good dumbbells.
But you're getting much more value for money in the EXP versions.
Why?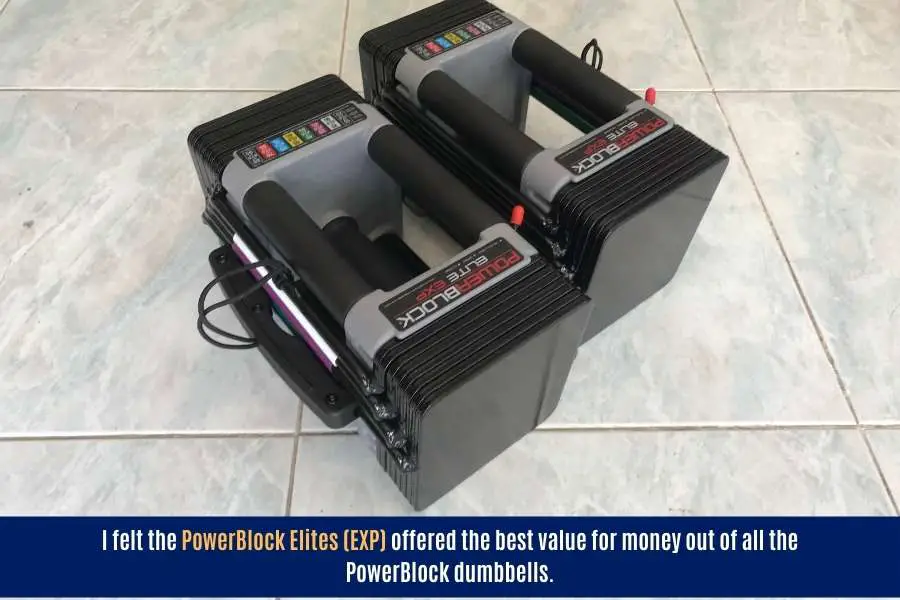 The non-expandable PowerBlocks:
Have a low weight limit- 50lbs is considered a moderate dumbbell weight. Most people (especially men training for muscle gains) will outgrow these fairly rapidly. But if you're a woman or simply need a dumbbell for causual fitness, then the 50lbs will do the job.
Don't have adder weights- these are the chrome-plated tubes that slot inside the adder weight compartment to allow the PowerBlock to adjust in 2.5lb increments. Non-EXP models do not have adder weight compatibility. You can check out out my other post to find out how heavy each Powerblock goes.
Have less weight settings- the non-EXP models generally have less weight settings compared to their EXP variations.
Aren't that much cheaper- you can expect to save on average around 15 bucks to go with the non-EXP models. This isn't much cheaper compared to the EXP models, but you get a lot less functionality.
Therefore I would say the expandable PowerBlocks are generally better value for money compared to the non-expandable models.
---
Not sure how to use PowerBlocks? You can find my total-body PowerBlock dumbbell workout here!
Conclusion
I've given a non-biased analysis of whether or not PowerBlocks are worth it.
The general public consensus (and my opinion) is that PowerBlock dumbbells are worth the money.
Their unique design comes with a unique array of minor issues.
But generally speaking, for a few hundred bucks, the PowerBlocks give you a fully functioning adjustable dumbbell that's sturdy, durable, and provides enough weight for most people.
I would recommend the PowerBlock Elite for most people. You can find the customer reviews here.
But those with a higher budget can go for the PowerBlock Pro should they feel they would benefit from the urethane-coating and barbell compatibility.
What do you think about the PowerBlock dumbbells?
Let me know in the comments!
You may also be interested in the downloadable Kalibre Blueprint PDF which details exactly how I gained 40lbs of lean muscle (it's 100% free!). It details the exact exercises and nutrition I used to go from skinny to ripped!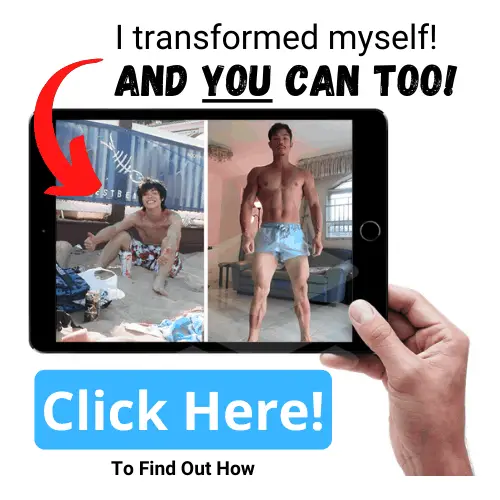 Thanks for reading guys!
Peace Out,
Kal
(Biochemistry BSc, Biomedical Sciences MSc, Ex-Skinny Guy)