The PowerBlock lineup comprises a few models some of which have similar names. Additionally, the manufacturing location has changed over the years, stirring confusion in some buyers (including myself!). This post explains where PowerBlocks are made.
Most of the current PowerBlock dumbbells are designed in the USA but made in China. This is a common area of confusion because, in the past, all of the old Powerblocks were manufactured exclusively in North America. Nowadays, only the PowerBlock Elite USA is made in America.
I also share my research and experience on how much it costs and how long it takes for the PowerBlock dumbbells to ship to your door.
Keep reading to find out!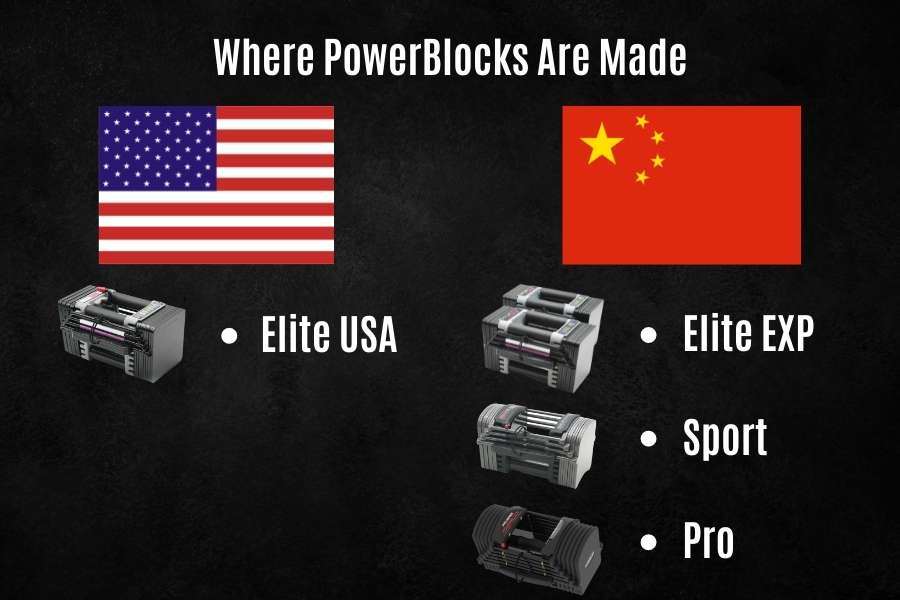 Why The New PowerBlocks Are Made In China
PowerBlock was first founded as a garage start-up by California-based Carl Towley.
Being a small independent company, you'd expect all his products to be designed and manufactured locally (i.e. USA).
And they were.
This is where the PowerBlock tagline "Designed and manufactured in the USA" originates from.
In a world filled with bad-quality Chinese knock-offs, the "Made in USA" aspect was a huge appeal for many customers. And this helped PowerBlock to rapidly expand.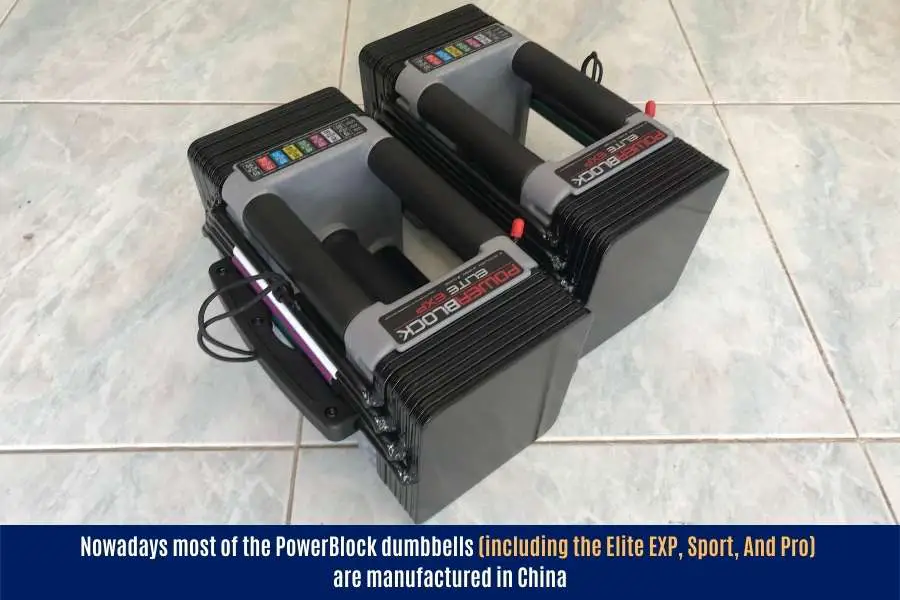 These days, PowerBlock is a well-established international company known for making premium fitness equipment.
They're particularly well known for their adjustable dumbbells.
With the financial appeal of Chinese factories so alluring, PowerBlock has obviously started to transition the bulk of its manufacturing to China.
---
Not sure which PowerBlock to get? You can check out my other post for an explanation of the differences between each PowerBlock and which one is best!
Is There A Difference Between Made In USA and China PowerBlocks?
The PowerBlock Elite USA is the only member of the PowerBlock lineup to still be made in North America.
All of the other PowerBlock models are designed in the USA and made in China. This includes the Pros, Sports, and Elite EXP (you can find my full review here).
From what I've researched, Elite USA's and Elite EXP's near-identical dumbbells.
In other words, the build quality is similar and they operate in the same way.
The main difference is they're incompatible with each other's expansion kits.
So for example, the Elite USA stage 1 kit won't fit the Elite EXP and vice versa.
But they both start and 50lbs for the base model and can be expanded to 90lbs.
You can go to my other article for more information on how heavy each of the PowerBlocks go.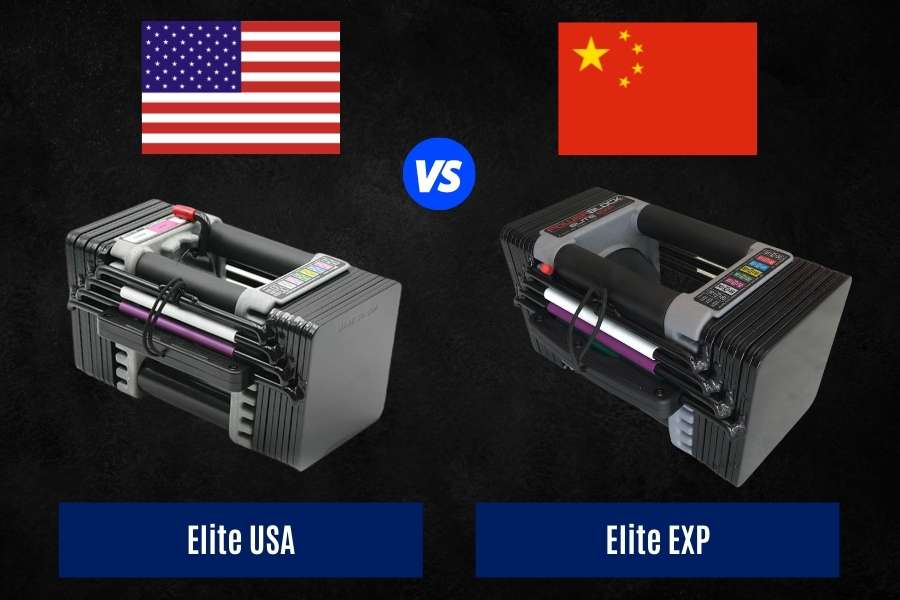 There are also slight differences in the micro-loading switch. This is the switch that allows you to lock/unlock the adder weight chamber.
For example, the Elite USA switch flicks sideways. On the Elite EXP, it flicks up and down.
For more details, you can check out my other post on how the PowerBlock dumbbells work.
How To Tell Which PowerBlocks Are Made In The USA
You can tell which PowerBlock you have (and whether it's made in USA or China) by looking at the branding.
The PowerBlock Elite USA has a "Made in USA" sticker stuck to the handle. It also has the words "Made in USA" engraved into each weight plate.
The PowerBlock Elite EXP (and all other PowerBlocks for that matter) have a gold "Made in China" sticker stuck to the inner handle cavity.
As far as my research goes, it looks like the PowerBlock Elite USA dumbbells are slowly being replaced by the 2020 PowerBlock Elite EXP (made in China).
It should be noted, however, that you CAN still buy the Elite USA if you're actually located in the states.
Just order from the PowerBlock website direct.
However, they only ship within their domestic market (North America) and do not ship internationally.
Additionally, the PowerBlock Elite USA is more expensive than the Elite EXP.
If you're located outside the states or want a budget-friendly PowerBlock, I would highly recommend just going for the Elite EXP (it's a high-quality dumbbell).
You can buy them from Amazon (link for the cheapest price) or your local retailer.
This will save you a lot of money on shipping and import taxes.
---
Not sure what to do with PowerBlocks? You can check out my full PowerBlock dumbbell routine here!
PowerBlock Company Details
With a little bit of research, I managed to compile some company details for the PowerBlock brand:
| | |
| --- | --- |
| Inventor and founder of PowerBlocks: | Carl Towley. |
| Date of PowerBlock invention: | 1991. |
| Date of PowerBlock incorporation: | 1993. |
| Owner of PowerBlock: | PowerBlock, Inc. |
| PowerBlock company headquarters: | Owatonna, Minnesota, USA. |
I used this company checker to dig out the details for the PowerBlock company.
They are owned by PowerBlock, Inc and were founded in 1993, 2 years after the very first PowerBlocks were invested in 1991.
Their main office address is 14255 Southcross Dr W, Burnsville, Minnesota, 55306, USA. But they also have smaller offices elsewhere in Minnesota and around the globe.
These offices run the company, whilst the international authorized retailers ship the PowerBlock dumbbells to us, the customers.
Additionally, it's worth noting that all PowerBlock technologies are patented. That's why fakes and unbranded copies are few and rare between.
It's also why all the PowerBlocks have similar durability and warranty, regardless of which model you go for.
Cost And Time Required For PowerBlocks To Ship
PowerBlocks can take up to 2-4 weeks to ship and arrive at the customer's door. The exact amount of time required depends on the retailer and customer location. US residents usually get their PowerBlocks the fastest. Shipping is usually free but international delivery incurs additional costs.
Here's an estimation for how long and how much it costs to ship your PowerBlock dumbbells:
| Retail Platform | Estimated Shipping Time | Estimated Shipping Cost |
| --- | --- | --- |
| PowerBlock website | 3-4 weeks | $0 |
| Amazon | 2-3 weeks | $0-150 |
| Authorized retailer | 2-4 weeks | $0-200 |
You can find your local authorized retailer here.
For most people, Amazon is the cheapest and fastest way to ship the PowerBlocks.
The only issue is you may not always find the full selection of models available.
That said, the PowerBlock Elites (the ones I own and you see photographed in this post) are almost always in stock.
It took just under 2 weeks to ship them to my Hong Kong address.
---
Struggling to decide on your perfect adjustable dumbbell? You might be interested in finding out how PowerBlocks compare with Bowflex dumbbells here!
Do All PowerBlocks Come In Pairs?
All PowerBlocks- including the Pro, Sport, and Elite series- should come as a pair. They are usually shipped in two separate parcels and these may arrive at separate times. It is recommended to contact the seller if the second parcel is more than a day late.
As I mentioned above, I got my PowerBlock Elites delivered from Amazon to my address in Hong Kong.
The first PowerBlock arrived in 10 days and the second PowerBlock arrived in 11 days.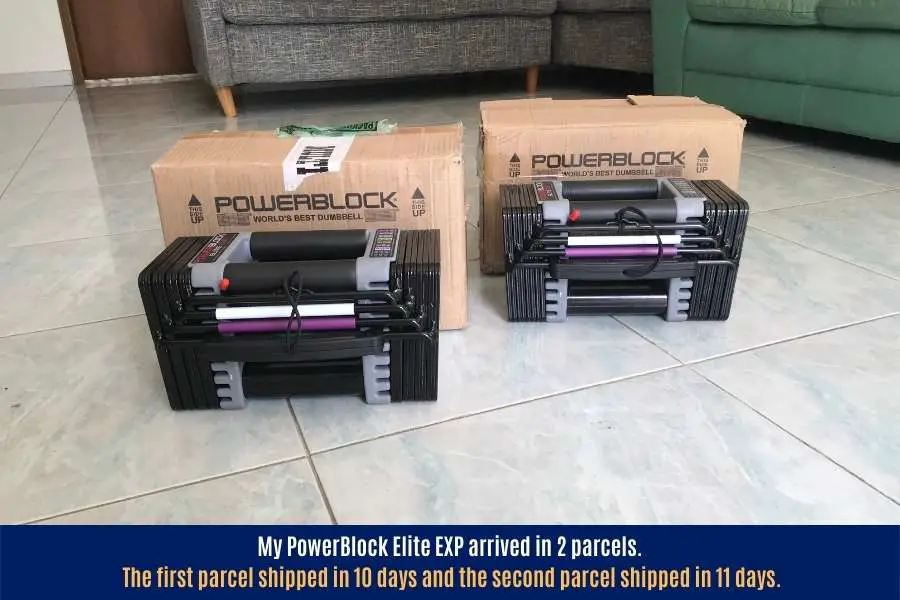 You can probably expect similar shipping times if you're from outside the US, and faster if you're at a US address.
I contacted the seller to ask why there was a delay for the PowerBlock to arrive.
Apparently, the handling process can sometimes cause the two parcels to become separated during transit.
Best Places To Buy PowerBlock Dumbbells
For US residents:
If you're looking for the Pro or Sports Series, then I recommend ordering from the PowerBlock website or finding a local retailer. They have these models in stock most of the time (although shipping can be a bit slow).
If you're looking for the Elite Series, then I recommend ordering from Amazon. It's cheap, fast, and the Elite EXP is not much different compared to the Elite USA.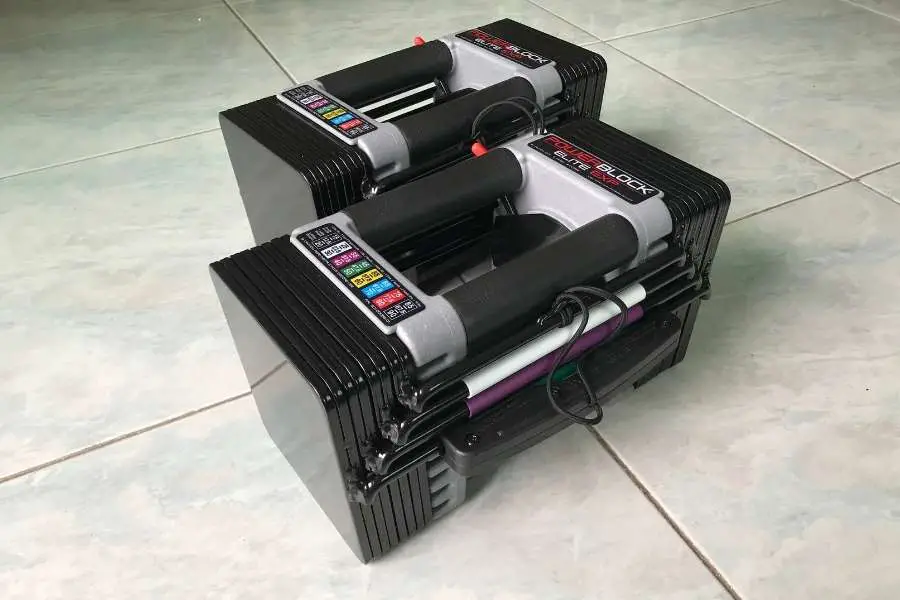 For international residents:
Your most realistic way of getting the Pro or Sports series is to find a local authorized retailer.
If you're looking for the Elite Series, then Amazon is the fastest and cheapest platform!
The PowerBlock Elite EXP is affordable and a great dumbbell.
Conclusion
I've explained where PowerBlocks are made and how much they cost to ship.
The original PowerBlocks were all designed and made in the USA.
Nowadays, only the PowerBlock Elite USA is manufactured in the US.
All the other PowerBlocks including the Pro, Sport, and Elite EXP are made in China.
Shipping takes anywhere between 2-4 weeks and costs $0-200 (dependent on your location).
What do you think about the PowerBlock dumbbells?
Feel free to send me a message if you have any questions! You can find my details on the "contact us" page.
You may also be interested in the downloadable Kalibre Blueprint PDF which details exactly how I gained 40lbs of lean muscle (it's 100% free!). It details the exact exercises and nutrition (with printable worksheets) I used to go from skinny to ripped!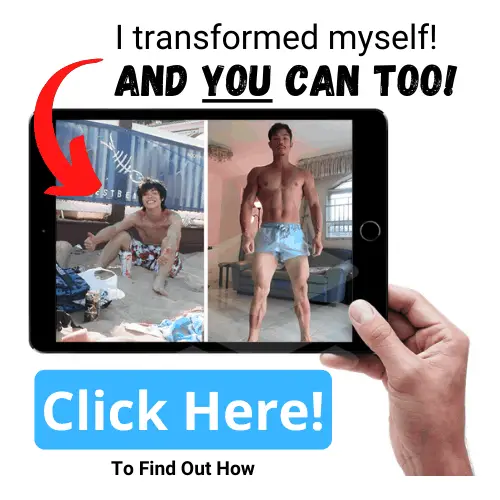 Thanks for reading guys!
Peace Out,
Kal
(Biochemistry BSc, Biomedical Sciences MSc, Ex-Skinny Guy)